Sign in to your Always Amber account at https://www.alwaysamber.ie/panel/
In the Homepage overview area, you'll see the link with the number of domains in your account, click on it to see a list of all your domains. (fig 1)


Fig 1

On the domain listings page, you can either click on the domain name or select 'Manage Domain' from the options icon (3 little dots at the end of the domain row) to go to the Domain Management page. (fig 2).


Fig 2

On the left-hand menu, click 'Domain Forwarding' and enter the URL where you wish your domain to redirect to. (Fig 3)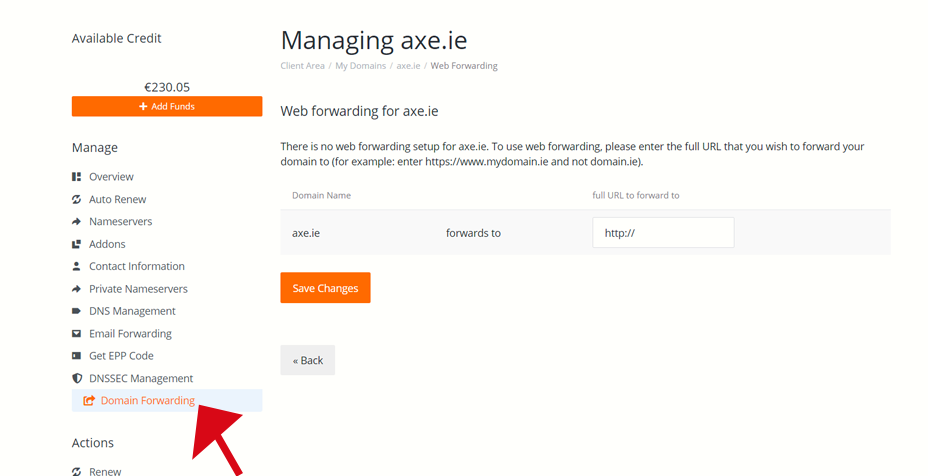 Fig 3
Click 'Save Changes'. Web forwarding is now setup.